Helianthus tuberosus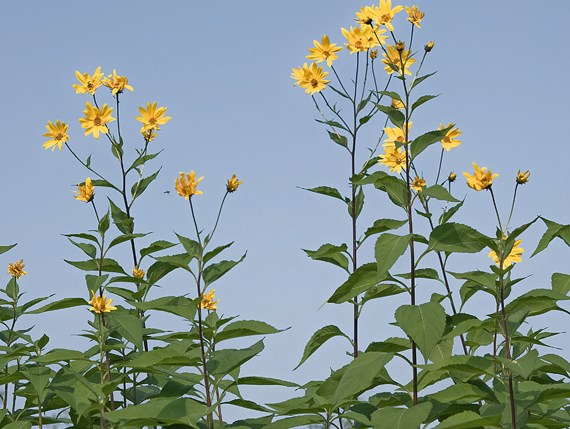 Common names: Jerusalem artichoke
Helianthus tuberosus (Jerusalem artichoke) is a perennial herb/ (family Asteraceae) with yellow flowers and oval shaped leaves found in the San Francisco Bay area and south coast ranges of California. It is native to eastern North America. It favors grasslands, woodlands, and riparian and bottomland habitat. It reproduces via seeds and tubers. Birds are the main source of seed dispersal.
Cal-IPC Rating:
Watch
Cal-IPC Assessment
Plant Risk Assessment

- An evaluation of the potential for a plant to be invasive in California.
Cal-IPC Symposium Presentations
None for this species.
Other
Helianthus tuberosus

Information
CalFlora - Distribution information based on submitted observations and herbarium specimens.