Gunnera tinctoria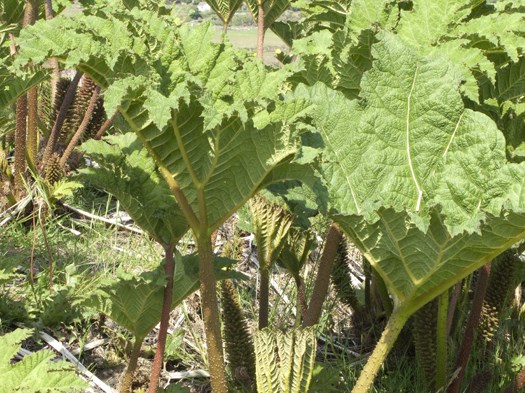 Common names: Chilean gunnera
Gunnera tinctoria (Chilean gunnera) is a perennial herb/ (family Gunneraceae) with clusters of purple flowers and large prickly leaves found in the central coast ranges of California. Chilean gunnera has both female and male flower parts. It is native to Chile. It occurs in grasslands, wetlands, bogs and woodlands. It spreads via seeds and rhizomes. Its seeds are dispersed by birds and water.
Rating:
Watch
Cal-IPC Resources
Other Resources
Symposium Presentations
None for this species.
Cal-IPC News Articles