Geranium purpureum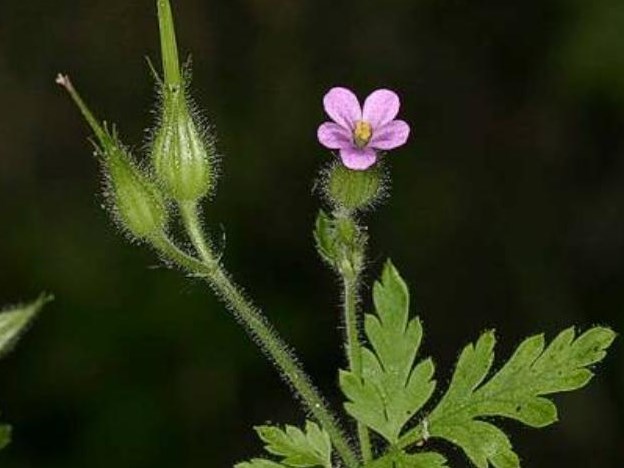 Synonyms: Geranium robertianum subsp. purpureum; Pelargonium purpureum
Common names: little robin
Geranium purpureum (little robin) is a herb (family Geraniaceae) with pink flowers and lobed leaves found in the San Francisco Bay area and central coast ranges of California. It is native to Europe, northern Africa and western Asia. It favors grasslands and woodlands. It spreads via seeds which land within a short distance of the parent plant. Animal and human activities help disperse this plant.
Cal-IPC Rating:
Limited
Cal-IPC Assessment
Plant Assessment Form - Information gathered by Cal-IPC on the impacts, rate of spread, and distribution of invasive plants in California. Does not include management information.
Cal-IPC Symposium Presentations
None for this species.
Other
Geranium purpureum

Information
CalFlora - Distribution information based on submitted observations and herbarium specimens.