Echium candicans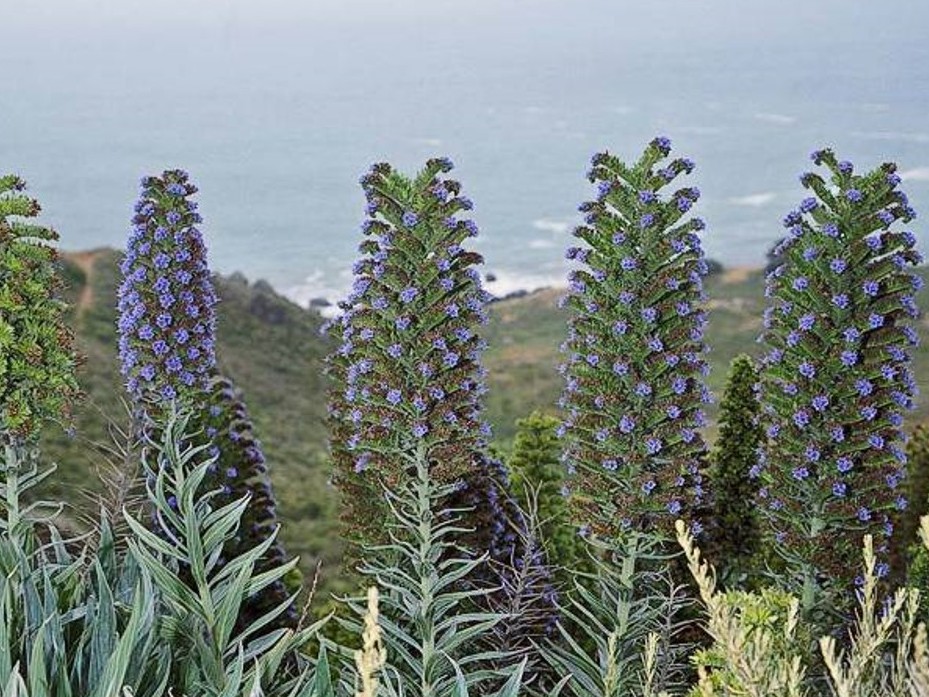 Synonyms: Echium branchyanthum Hornem., Echium cynoglossoides Desf., Echium densiflorum DC., Echium fastuosum auct. Non Dryander ex Aiton, Echium macrophyllum Lehm., Echium pallidum Salisb., a few others
Common names: pride-of-Madeira
Echium candicans (pride-of-Madeira) is a shrub (family Boraginaceae) found along the central and south coast of California, and in the San Francisco Bay region. This native to Madeira and the Canary Islands inhabits open coastal bluffs and hillsides. Pride-of-Madeira is a common landscape ornamental requiring a summer source of moisture in inland areas, but can escape cultivation in coastal regions. Little is known about the biology or invasiveness of pride-of-Madeira, but it appears to spread slowly into established native plant communities.
Rating:
Limited
Cal-IPC Resources
California distribution map - Maps based on survey data from county Weed Management Areas.
These maps are the product of those working in the field and are not intended to be definitive.
Other Resources
Symposium Presentations
Cal-IPC News Articles