Rytidosperma penicillatum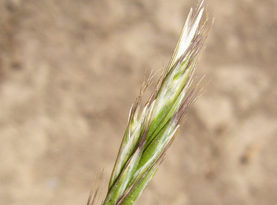 Synonyms: Danthonia pilosa R. Br.; Rytidosperma pilosum (R. Br.) Connor & Edgar
Common names: hairy wallaby grass; hairy oat grass
Rytidosperma penicillatum (= Danthonia pilosa hairy wallaby grass) is a perennial (family Poaceae) native to Australia. It is also found in Oregon and grows in disturbed open areas, meadows, and conifer forests.
Rating:
Limited
Cal-IPC Resources
Other Resources
Symposium Presentations
Cal-IPC News Articles
Brusati, E. (2011). Cal-IPC Inventory update adds eight plants. Cal-IPC News. 19: 18.