Cytisus striatus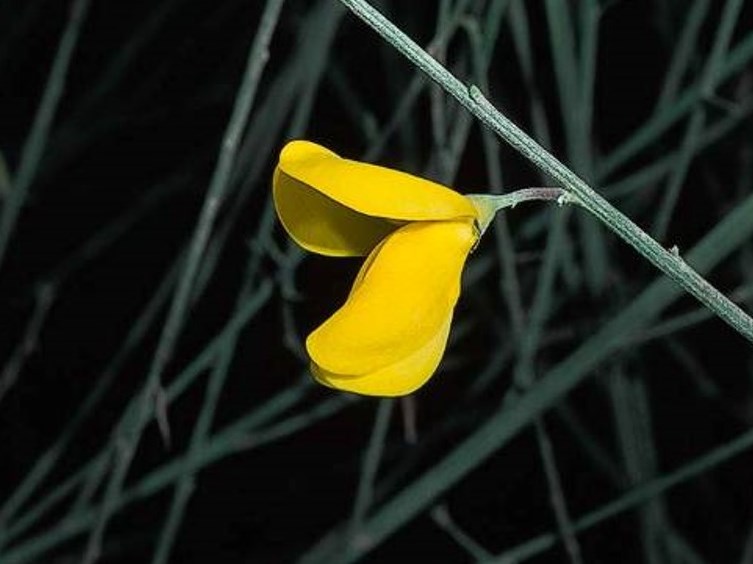 Synonyms: Cytisus patens L., Cytisus pendulinus, Cytisus welwitschii, Genista striata, Sarthamnus eriocarpus, Sarothamnus patens sensu Webb
Common names: Portugese broom; hairy-fruited broom
Cytisus striatus (Portuguese broom) is a perennial shrub (family Fabaceae) found in the San Francisco Bay region, Peninsular Ranges and south coast of California. It is commonly found in coastal scrub and grasslands, where it is expected to continue to expand its range. Portuguese broom was introduced as a landscape ornamental, and is often confused with Scotch broom (Cytisus scoparius). Broom is unpalatable to most livestock except goats, so it decreases rangeland value while increasing fire hazards. These leguminous plants produce copious amounts of seed, and may resprout from the root crown if cut or grazed.
Rating:
Moderate
Cal-IPC Resources
Other Resources
Symposium Presentations
Archbald, G. (1998). Mechanical control methods: beyond weed bashing. California Exotic Pest Plant Council Symposium '98. Ontario, CA.
DiTomaso, J. M. (1995). Overview of extension non-crop weed research in California. California Exotic Pest Plant Council Symposium '95. J. Lovich, J. Randall and M. Kelly. Pacific Grove, CA.
Heath, M., K. Moore, et al. (2005). Trees and shrubs discussion group. California Invasive Plant Council Symposium 2005. Chico, CA.
Cal-IPC News Articles
(1994). Exotic pest plants of greatest ecological concern in California September 1994. CalEPPC News. 2: 10.
(1999). Richmond weed abatement ordinance. CalEPPC News. 7: 10.
(2001). International broom initiative: A comprehensive broom and gorse biological control effort. CalEPPC News. 9: 3-6.
(2006). Recommended action on invasive ornamentals. Cal-IPC News. 14: 10.