Cynoglossum officinale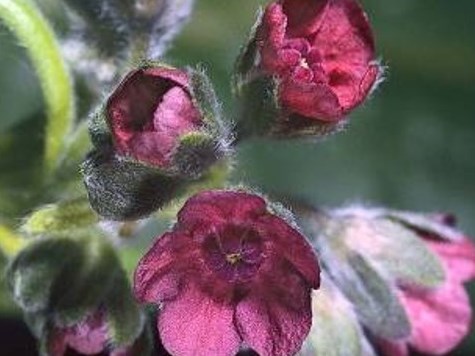 Common names: common houndstongue; beggar's-lice; dog bur; dog's tongue; glovewort; gypsyflower; sheelice; sticktight; woolmat
Cynoglossum officinale (houndstongue) is a biennial forb (family Boraginaceae) whose foliage can be toxic to horses and other livestock when it contaminates hay. In California, it is found in the Cascade Ranges. The seeds have hooked projections that facilitate long distance dispersal by animals and humans.
Cal-IPC Rating:
Moderate
Cal-IPC Assessment
Plant Assessment Form - Information gathered by Cal-IPC on the impacts, rate of spread, and distribution of invasive plants in California. Does not include management information.
Cal-IPC Symposium Presentations
DiTomaso, J. M. (2005). Efficacy and safety of new herbicides on the horizon. California Invasive Plant Council Symposium 2005. Chico, California, CA.
Tu, M. and J. M. Randall (2002). 2002 Red alert! New introductions and recent expansions in California. California Exotic Pest Plant Council Symposium 2002. Sacramento, CA.
Tu, M. and J. M. Randall (2003). 2003 Cal-IPC red alert! New invasions, recent expansions, and a few others to be on the look-out For. California Invasive Plant Council Symposium 2003. Kings Beach, CA.
Other
Cynoglossum officinale

Information