Chasmanthe floribunda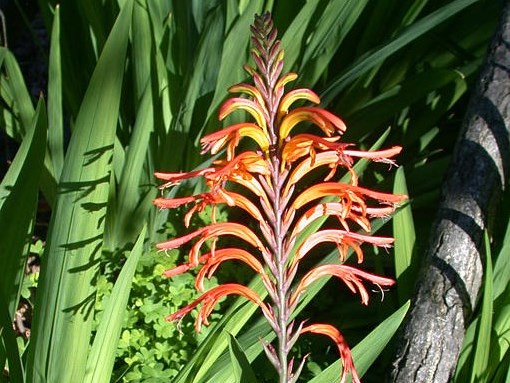 Common names: African cornflag
Chasmanthe floribunda (African cornflag) is a perennial herb/ (family Iridaceae) with red flowers and long narrow leaves found in the coastal ranges, San Francisco Bay area and southwestern ranges of California. It is native to southern Africa. It favors dunes, scrub and chaparral habitats. It reproduces by corms which multiply rapidly. Seeds are dispersed by birds and water.
Rating:
Watch
Cal-IPC Resources
Other Resources
Symposium Presentations
None for this species.
Cal-IPC News Articles