Casuarina equisetifolia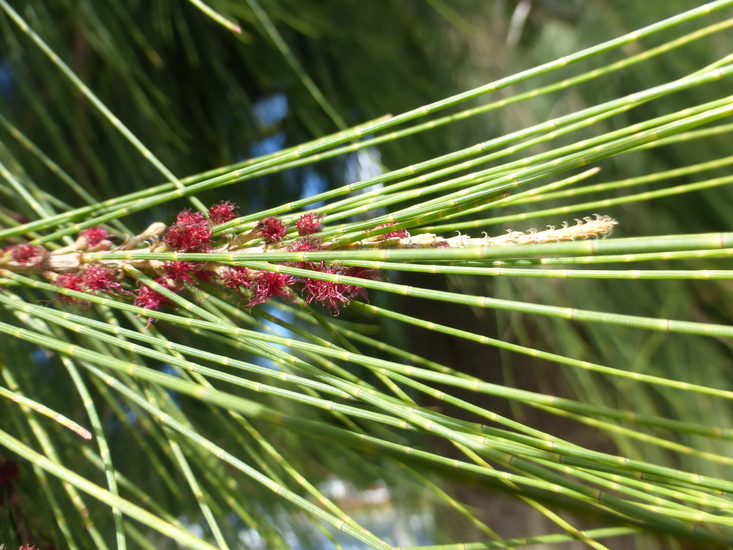 Common names: beach sheoak
Casuarina equisetifolia (beach sheoak) is an evergreen tree (family Casuarinaceae) with tiny red flowers and needle-like leaves found in the Sacramento Valley, San Francisco Bay area, south coast ranges and desert ranges of California. It has both female and male flower parts. It is native to northern Australia and Southeast Asia. It occurs in dunes. It freely self-seeds in disturbed areas. Migrating gold finches, parrots and parakeets feed on the seeds and disperse them. Wind also disperses the winged seeds.
Cal-IPC Rating:
Watch
Cal-IPC Assessment
Plant Risk Assessment

- An evaluation of the potential for a plant to be invasive in California.
Cal-IPC Symposium Presentations
None for this species.
Other
Casuarina equisetifolia

Information