Carduus acanthoides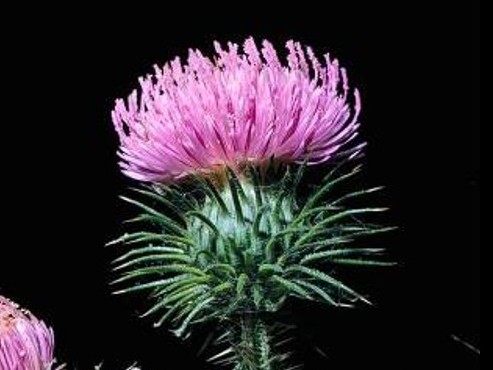 Synonyms: Carduus fortior
Common names: plumeless thistle; bristly thistle; giant plumeless thistle; spiny thistle
Carduus acanthoides (plumeless thistle) is a tall biennial (family Asteraceae) with spiny leaves that colonizes disturbed open sites, roadsides, pastures, annual grasslands, and waste areas. It can inhibit growth of native plants in its vicinity. Plumeless thistle is uncommon in California, and the California Department of Food and Agriculture has an active program to control known populations.
Rating:
Limited
Cal-IPC Resources
Other Resources
Symposium Presentations
None for this species.
Cal-IPC News Articles
(1993). California Exotic Pest Plant Council draft list exotic plants of greatest concern October 1993. CalEPPC News. 1: 6.
Pitcairn, M. (2000). All weeds that have approved biological control agents, accidental introductions and others. CalEPPC News. 8.
Richardson, B. (2004). The A-rated north. Cal-IPC News. 12: 4-5,14.