Cakile maritima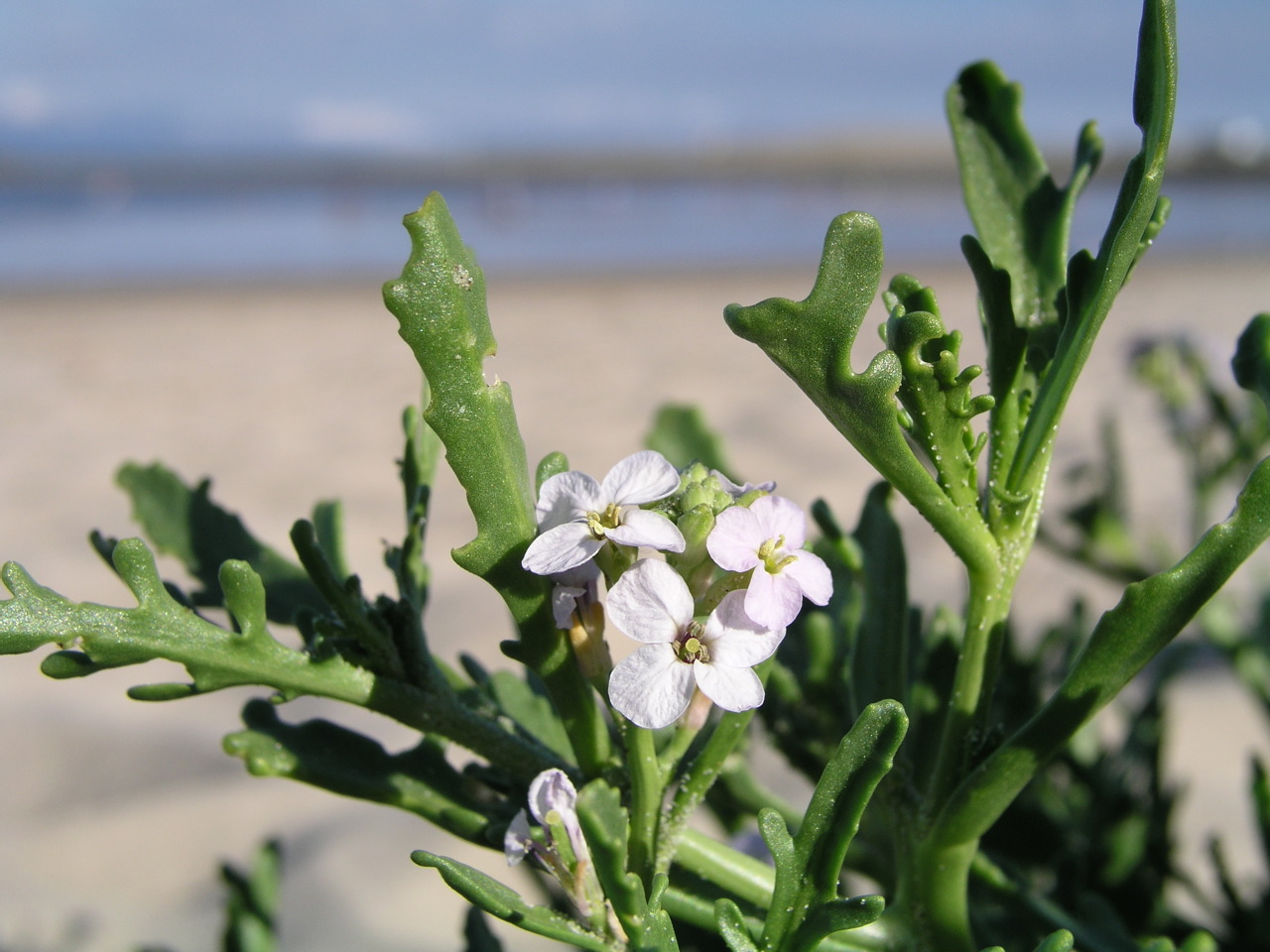 Common names: European sea rocket
Cakile maritima (European sea-rocket) is a succulent annual or perennial (family Brassicaceae) found in coastal dunes spread throughout the coast of California. European sea-rocket is a common invasive plant, but its impacts appear to be relatively minor. European sea-rocket reproduces by seed, which is distributed by ship ballasts, sand transport, tidal movement, and human activity. In comparison to native dune plants, it produces more seed, disperses greater distances, and tolerates more disturbances. Laboratory experiments demonstrate that the plant may have allelopathic effects, but these effects have not been observed in field experiments.
Rating:
Limited
Cal-IPC Resources
Other Resources
Symposium Presentations
Cal-IPC News Articles
Robinson, R. (2009). "We don't know what we need to know". Cal-IPC News. 16: 4-5, 12.