Berberis darwinii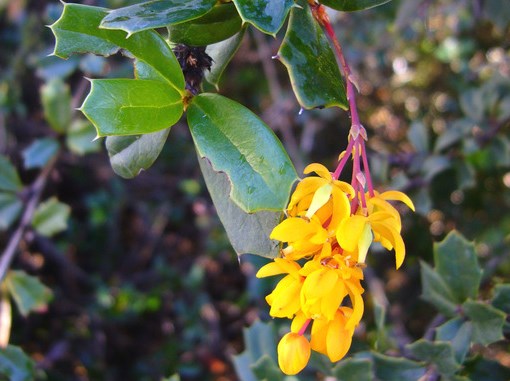 Common names: Darwin barberry
Berberis darwinii (Darwin barberry) is a shrub (family Berberidaceae ) with yellow-orange flowers and small spiny leaves found in the central and north coast ranges of California. It is native to southern South America. It favors forest and woodland habitats. It spreads via birds and other animals that eat the fruit, and may also be dispersed in garden waste.
Cal-IPC Rating:
Watch
Cal-IPC Assessment
Plant Risk Assessment

- An evaluation of the potential for a plant to be invasive in California.
Cal-IPC Symposium Presentations
None for this species.
Other
Berberis darwinii

Information