Stipa capensis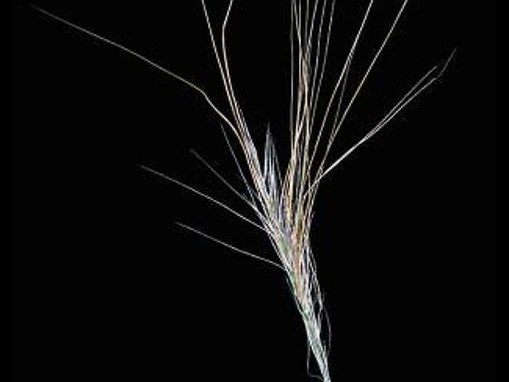 Synonyms: Achnatum capense
Common names: Cape ricegrass
Stipa capensis (Mediterranean steppegrass or twisted-awned speargrass) is an annual grass (family Poaceae) found in the Coachella Valley of the Sonoran Desert. It has the potential to become widespread, and is already spreading rapidly in the Palm Springs area. If Mediterranean steppegrass does become more widespread, it has the potential to be a very serious fire hazard in California desert ecosystems. The sharp florets of the plant can injure animals, and may attach to their fur as a dispersal mechanism. This invasive grass may also decrease native wildflower abundance.
Rating:
Moderate
Cal-IPC Resources
Other Resources
Symposium Presentations
Tu, M. and J. M. Randall (2003). 2003 Cal-IPC red alert! New invasions, recent expansions, and a few others to be on the look-out For. California Invasive Plant Council Symposium 2003. Kings Beach, CA.
Cal-IPC News Articles