Sisymbrium irio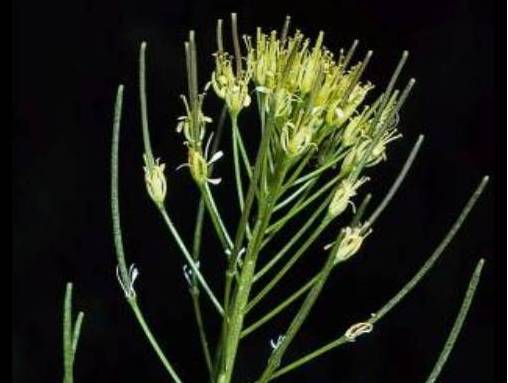 Common names: London rocket
Sisymbrium irio (London rocket) is a winter annual forb/herb (family Brassicaceae), which can be found in abandoned fields, waste places, roadsides, and orchards. It matures earlier in the year than native species, allowing it to out-compete them.
Cal-IPC Rating:
Limited
Cal-IPC Assessment
Plant Assessment Form - Information gathered by Cal-IPC on the impacts, rate of spread, and distribution of invasive plants in California. Does not include management information.
Cal-IPC Symposium Presentations
Archbald, G. (1998). Mechanical control methods: beyond weed bashing. California Exotic Pest Plant Council Symposium '98. Ontario, CA.
Devender, T. R. V., R. S. Frlger, et al. (1997). Exotic plants in the Sonoran desert region, Arizona and Sonora. California Exotic Pest Plant Council Symposium '97. Concord, CA.
Lair, K., N. Ritter, et al. (2006). Restoration of retired San Joaquin Valley farmlands using herbicides and activated charcoal. Cal-IPC Symposium. Rohnert Park, CA.
Other
Sisymbrium irio

Information