Nicotiana glauca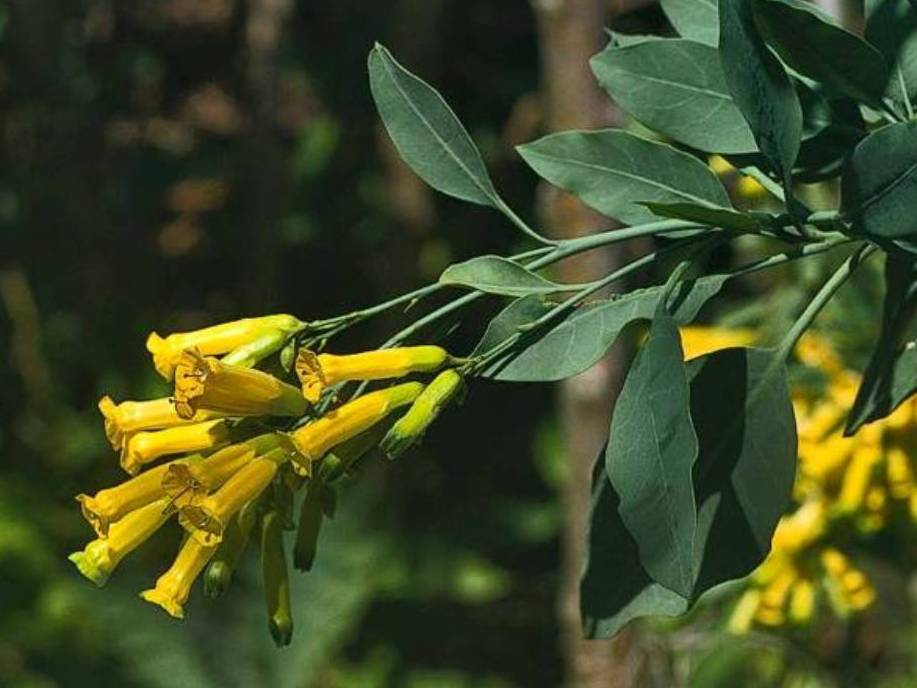 Common names: tree tobacco
Nicotiana glauca (tree tobacco) is a tree/shrub (family Solanaceae), which stands 10-20 feet tall and is short-lived. Tree tobacco was introduced to California about 100 years ago and is found growing up to 5,000 feet in disturbed soils, vacant lots, along roadsides, streamsides, and other riparian areas.
Rating:
Moderate
Cal-IPC Resources
Other Resources
Symposium Presentations
Hunter, J. C., J. C. Sterling, et al. (2003). The abundance and distribution of non-native woody species in Sacramento Valley riparian zones. California Invasive Plant Council Symposium 2003. Kings Beach, CA.
Oneto, S., J. M. DiTomaso, et al. (2004). Control of tree tobacco (Nicotiana glauca). California Invasive Plant Council Symposium 2004. Ventura, CA.
Cal-IPC News Articles
DiTomaso, J. (1998). Results of the CalEPPC questionnaire at Symposium '98 in Ontario. CalEPPC News. 6: 4.
Perala, C., D. A. Hoover, et al. (1993). Control of exotic plants in an herbaceous understory. CalEPPC News. 1: 4-6.
Stein, E. D. and V. Vartanian (1997). Killing the beast: A cooperative approach for control of Arundo donax in the Santa Ana River watershed. CalEPPC News. 5: 4-6,8.