Nicotiana glauca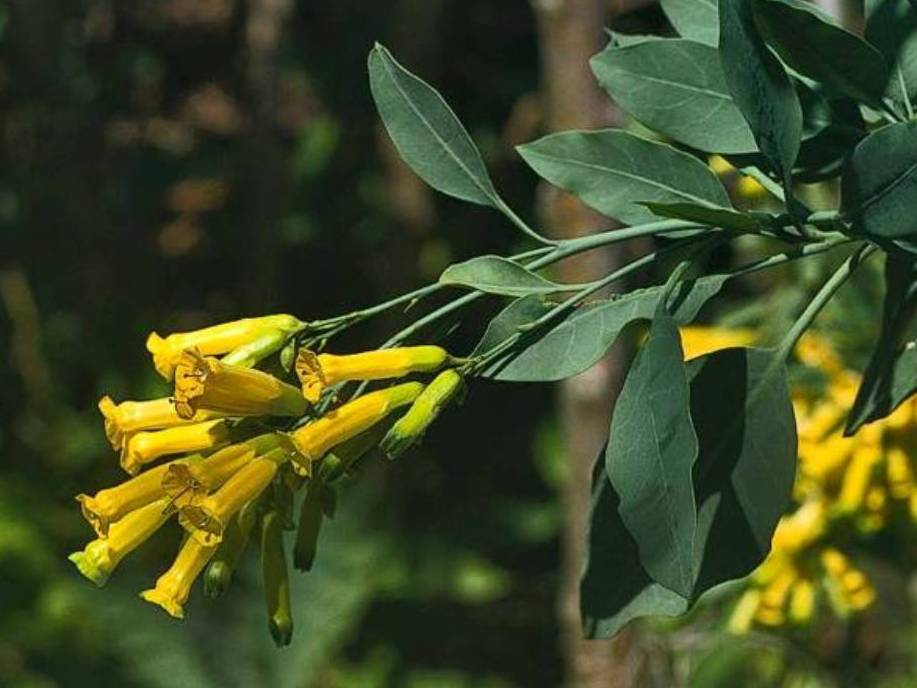 Common names: tree tobacco
Nicotiana glauca (tree tobacco) is a tree/shrub (family Solanaceae), which stands 10-20 feet tall and is short-lived. Tree tobacco was introduced to California about 100 years ago and is found growing up to 5,000 feet in disturbed soils, vacant lots, along roadsides, streamsides, and other riparian areas.
Cal-IPC Rating:
Moderate
Cal-IPC Assessment
Plant Assessment Form - Information gathered by Cal-IPC on the impacts, rate of spread, and distribution of invasive plants in California. Does not include management information.
Weed RIC Management Notes
Management Notes - Information on management techniques and effectiveness from the University of California Cooperative Extension's Weed Research & Information Center.
Cal-IPC Newsletter Articles
Cal-IPC Symposium Presentations
Hunter, J. C., J. C. Sterling, et al. (2003). The abundance and distribution of non-native woody species in Sacramento Valley riparian zones. California Invasive Plant Council Symposium 2003. Kings Beach, CA.
Oneto, S., J. M. DiTomaso, et al. (2004). Control of tree tobacco (Nicotiana glauca). California Invasive Plant Council Symposium 2004. Ventura, CA.
Other
Nicotiana glauca

Information