Dactylis glomerata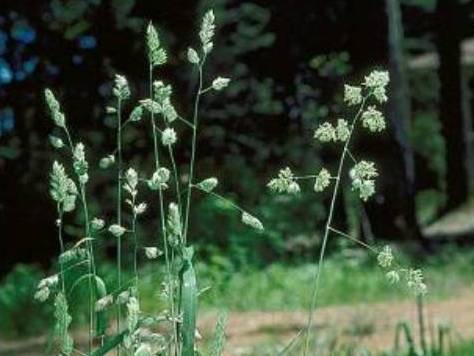 Common names: orchard grass
Dactylis glomerata (orchardgrass) is an aggressive perennial grass (family Poaceae) widespread throughout California. It grows in any type of soil, is drought resistant, and can overrun-some grasslands. Orchardgrass is a desirable pasture grass but has escaped cultivation in many natural areas throughout the United States.
Rating:
Limited
Cal-IPC Resources
Other Resources
Symposium Presentations
Corbin, J. D., M. Thomsen, et al. (2004). Out of the frying pan: Invasion of exotic perennial grasses in coastal prairies. California Invasive Plant Council Symposium 2004. Ventura, CA.
Sanders, A. C. (1998). Invasive exotics in California: A perspective from inland Southern California. California Exotic Pest Plant Council Symposium '98. Ontario, CA.
Cal-IPC News Articles