Colocasia esculenta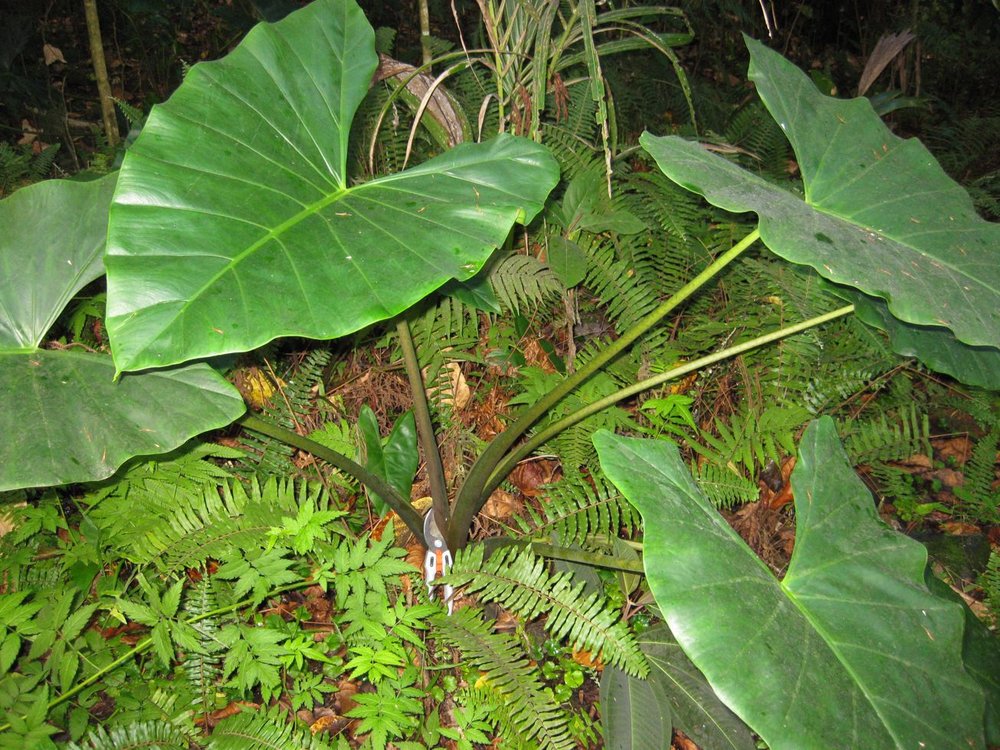 Synonyms: Arum esculentum; Caladium esculentum; Colocasia antiquorum
Common names: taro root; wild taro; coco-yam; eddo; elephant-ear-plant
Colocasia esculenta (taro root) is a perennial herb (family Araceae) with yellow-orange flowers and large heart-shaped leaves found in the Central Valley of California. It is native to eastern Asia. It favors grasslands, wetlands, and bog and marsh habitat. It spreads via seeds and vegetative corms and is sometimes cultivated as a crop. Seeds are dispersed by water and agricultural activities.
Cal-IPC Rating:
Moderate
Cal-IPC Assessment
Plant Assessment Form - Information gathered by Cal-IPC on the impacts, rate of spread, and distribution of invasive plants in California. Does not include management information.
Weed RIC Management Notes
No Weed RIC Management Notes are available for this species. Check for information on other species in the genus on the Weed RIC site.
Cal-IPC Newsletter Articles
Cal-IPC Symposium Presentations
There are no Symposium presentations associated with this species yet.
Other
Colocasia esculenta

Information
CalPhotos - Images of plants taken mostly in California.
Calflora - See the distribution of this species on Calflora's map of California.
USDA PLANTS Database - Federal database with information on identification and distribution, and links to websites in individual states.