Glebionis coronaria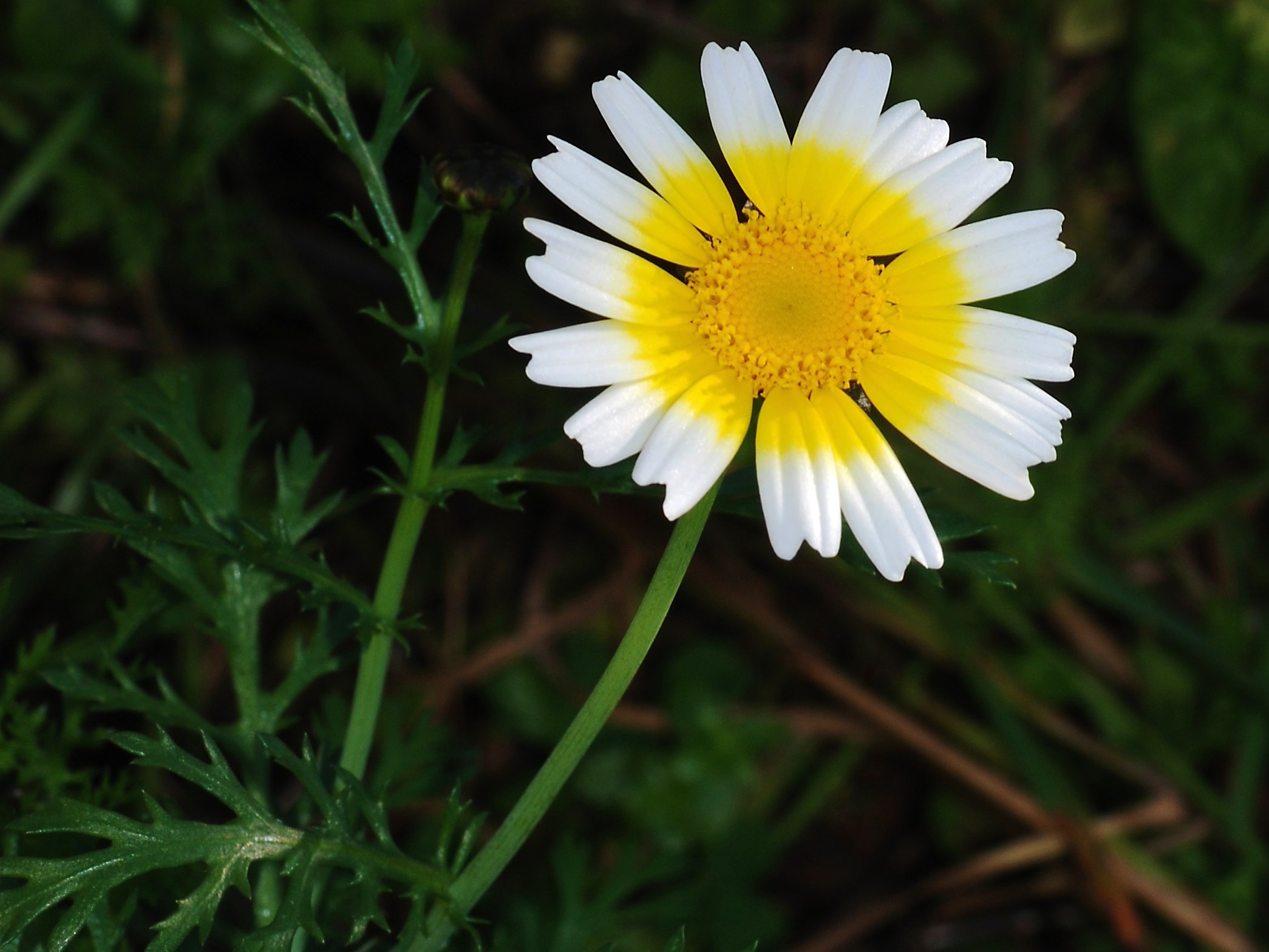 Synonyms: Chrysanthemum coronarium, Glebionis coronarium
Common names: garland chrysanthemum, crown daisy
Glebionis coronaria (crown daisy) is a flowering annual (family Asteraceae) found along the central and south coast of California. Crown daisy commonly invades riparian areas, coastal dunes, prairies and scrub. It is a common ornamental plant that escapes garden settings and easily invades disturbed areas. The seeds of crown daisies sprout very quickly after rain, even in relatively dry areas. Seedlings may grow to be up to five feet tall and may form dense stands that crowd out native vegetation. Dead plant mass can remain in place for many years, preventing native plants from recolonizing.
Cal-IPC Rating:
Limited
Cal-IPC Assessment
Plant Assessment Form - Information gathered by Cal-IPC on the impacts, rate of spread, and distribution of invasive plants in California. Does not include management information.
Cal-IPC Newsletter Articles
Cal-IPC Symposium Presentations
Tuttle, E., K. Johnston, et al. (2011). Evaluating distribution and prevalence of non-native vegetation percent cover in a Southern California wetland and its application to inform habitat restoration and non-native vegetation control. Cal-IPC 2011 Symposium. Tahoe City, CA, California Invasive Plant Council.
Pirosko, C. and S. Schoenig (2004). Forbs working group. California Invasive Plant Council Symposium 2004. Ventura, CA.
Other
Glebionis coronaria

Information