Carrichtera annua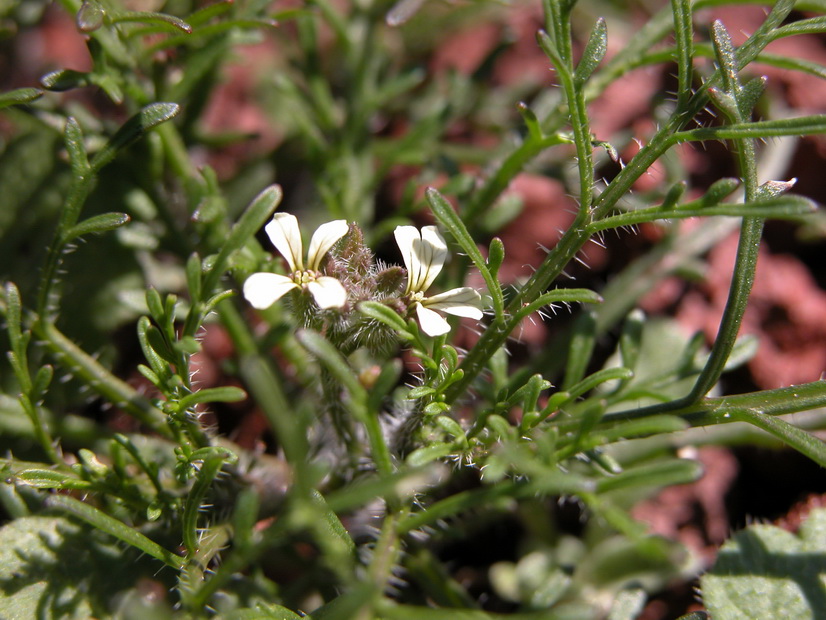 Synonyms: Vella annua
Common names: Ward's weed
Carrichtera annua (Ward's weed) is an annual herb (family Brassicaceae ) with white to yellow flowers and hairy lobed leaves found in the south coast ranges of California. It is native to the Mediterranean and southwestern Asia. It favors grasslands and scrub and chaparral habitat. It reproduces by seed only. Seeds are dispersed by foraging animals, vehicles, agricultural activities and humans.
Cal-IPC Rating:
Moderate
Cal-IPC Assessment
Plant Assessment Form - Information gathered by Cal-IPC on the impacts, rate of spread, and distribution of invasive plants in California. Does not include management information.
Cal-IPC Symposium Presentations
None for this species.
Other
Carrichtera annua

Information