Brassica rapa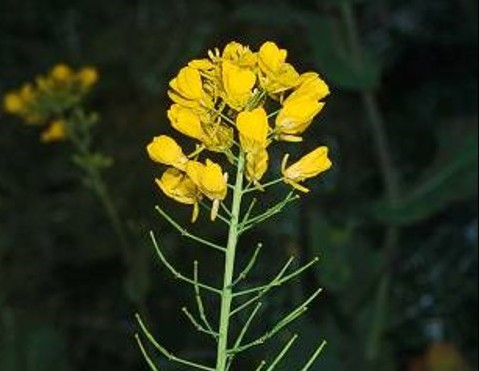 Synonyms: Brassica campestris L.
Common names: field mustard; turnip
Brassica rapa (birdsrape mustard, field mustard) is a winter annual herb (family Brassicaceae) located throughout California. Birdsrape is resistant to frost and mild freezes and is an aggressive plant that grows profusely and may produce allelopathic chemicals that inhibit germination of native plants. Buried seeds can survive 50 years or more.
Cal-IPC Rating:
Limited
Cal-IPC Assessment
Plant Assessment Form - Information gathered by Cal-IPC on the impacts, rate of spread, and distribution of invasive plants in California. Does not include management information.
Weed RIC Management Notes
Management Notes - Information on management techniques and effectiveness from the University of California Cooperative Extension's Weed Research & Information Center.
Cal-IPC Newsletter Articles
There are no newsletter articles associated with this species yet.
Cal-IPC Symposium Presentations
Archbald, G. (1998). Mechanical control methods: beyond weed bashing. California Exotic Pest Plant Council Symposium '98. Ontario, CA.
Lair, K., N. Ritter, et al. (2006). Restoration of retired San Joaquin Valley farmlands using herbicides and activated charcoal. Cal-IPC Symposium. Rohnert Park, CA.
Other
Brassica rapa

Information